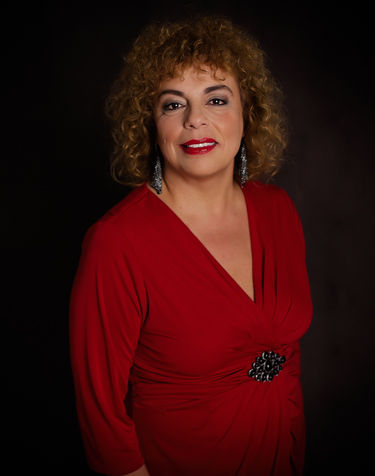 When it comes to meeting / event planning, Montreal Event Planner is your go-to source for all the expertise you need. This is thanks not only to a stellar track record, but also to the expertise and professionalism of its owner…
Introducing Daniela Caputo, Meetings/Events Professional (a.k.a. Eventista)
Mission: "Bring together top suppliers and talent that highlight the very best
in her clients' events."
Motto:  "Why not be a guest at your own event? Relax – we will take care of
everything for you!"
Favorite Moments: "When it all comes together and my clients' faces light up."
With one of the most established careers in the event planning industry, Daniela has built a unique reputation based on professionalism and versatility. Experienced in everything from client services and project management to marketing, event execution, negotiations, and sourcing, she is known for her keen eye on details, impeccable networking skills, and resourcefulness. Daniela is passionate about providing her clients a level of service that is second to none, and won't settle for anything but the best. Her list of event successes include conferences, corporate incentive programs, and weddings, just to name a few.
Daniela's expertise is regularly recognized by her peers, with nominations including Planner of the Year – Industry Builder and Mentor. She is a sought-after figure in the meetings/events industry, and her insight on best practices and upcoming trends have been featured in numerous magazine articles. She strongly believes in paying it forward on an education platform (her teaching motto is "Aspire to Inspire!"), and is an in-demand teacher at Lasalle College's Event Planning Program and certifies future Wedding Planners at WPIC (Wedding Planners Institute of Canada).
Some of Daniela's other professional roles include:
Board member for Meeting Professionals International's (MPI) local chapter, having served as Strategic Alliance Director, Special Events Director, and Public Relations Director

Chair/Judge for the RISE Awards as part of MPI's annual World Education Conference (WEC)

Speaker for the Board of Trade of Metropolitan Montreal's Operation Back to School, encouraging youth to stay in school

Wedding BootCamp weekend workshop style at WPIC (in French)

Co-founder of the Association of Montreal Professional Wedding Designers
Planning an event? What you get with Montreal Event Planner and Daniela:
Experience: Daniela has organized over 1,000 events. You can count on her to foresee any possible issues and challenges, and to have the tools to deal with them so that you don't have to.
The inside scoop: Daniela's knowledge includes all the latest trends, meaning you get advice and insight at the forefront of the industry.
Access to great vendors: Thanks to her years of experience and knack for networking, Daniela has built long-lasting and solid relationships with key suppliers, and can connect you with the best and the brightest.
Professionalism: Montreal Event Planner doesn't look good unless you do!
Peace of Mind: To take care of everything so that you can enjoy your own event as a guest would. Sounds impossible? Daniela can make it happen.
Working with Daniela makes clients say: