Planifiez-vous votre prochain événement d'entreprise, incitatifs, conférence, salon commercial, célébration de votre anniversaire, fête ou retraite, mariage, gala ou collecte de fonds ?
Avez-vous vu notre dernière vidéo promotionnelle?
Daniela Caputo de Montréal Event planner - Enseignement
Notre incroyable histoire
Ce que disent nos clients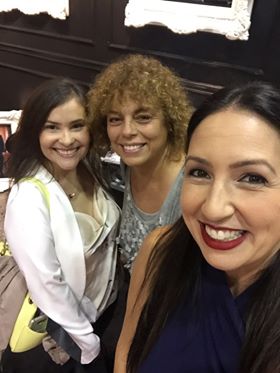 "Daniela, thank you for everything you did at the LGG Elmridge Event. The calls and emails keep coming in just to thank us for the event."
Ms. M. Balaban
President of LGG
"I would like to thank you, Daniela, for all your help at our annual golf tournament. It was a wonderfully flawless day."
"The word has made its way through the office...the event was a true success. Thank-you for your help, Daniela the event would not have been possible without your efforts. You literally took the burden off of my shoulders….allowing me to enjoy the event as well."
Mr.Cacchione
Directeur Régional Investors Group
"Last night was a first class event, congratulations to you."
Orlando J.Panetta
Groupe Sutton Centre Ouest
"Danie you made my son birthday special & his friends are soo impressed that Spiderman came to the party…. they are still talking about Spiderman!!! Thank you soo soo much!"
"WOW Daniela, what help you where !! Thank you you help me out....I could finally enjoy my guests !!"
"Daniela your efficiency is quite impressive – thanks for pulling it together in such short notice!"
"Thank you once again Daniela – every year you go over and beyond what is expected!!"
"It was short notice and you pulled it off hats off Daniela!"
G. Lamontagne
CEO & Associates Inc
"You did a great job in making us look good ! Great Team effort !!"
G. Fairholm
VP Operations of Duocom