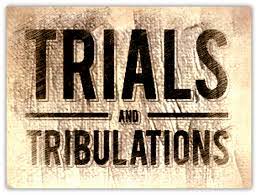 Why you may ask, well, this was the month my husband and I decided to see if we can do a whole month down south specifically in Florida.  To basically test it out and see how if would be possible for us to do so and me to actually work remotely.
The verdict is in and YES it was!! Overall, it gave us a glimpse of what our retirement days could be (hopefully). I am not completely sold on this idea, however I feel we need to try this a few more times before final decision would be made. But overall, it did pan out. Even though I did have TONS of logistical work on my upcoming client events, then adding to it my online classes …  
I will not lie I did have my reservations as to if it was even possible to juggle all this. I surprised myself, it worked out!! I was able to work the entire month without a hitch. You know it is good to have an open enough mind to at least try this. (it's good have an open spirit) If one does not try one will never know what the outcomes can be, right? God willing, we may become future snowbirds!?!
Don't get me wrong while in Florida we did the usual beach-bumming things, including, visits with friends, spent a few days exploring other parts of the northwest coast together. Some of these friends are located in Fort Myers area. This is the area that was hit with the devastating tornadoes and horrible storms. OMG the damages was so horrible that we could not go to the usual beaches close by. These storms contaminated those beaches so much that we were shut down to the public and forced us to travel a few hours further to reach proper safe beaches. What a shame, we where told it will take the authorities a few years to properly decontaminate those affected beaches.   
Having said all this I will state the camaraderie between neighbors in that area was wonderful. Devastation does bring people together. Many homes where utterly destroyed to the point of no recognition… what a huge loss to those property owners.
That is all for now, see you all next month – ciao for now.