a month of Worldwide Travel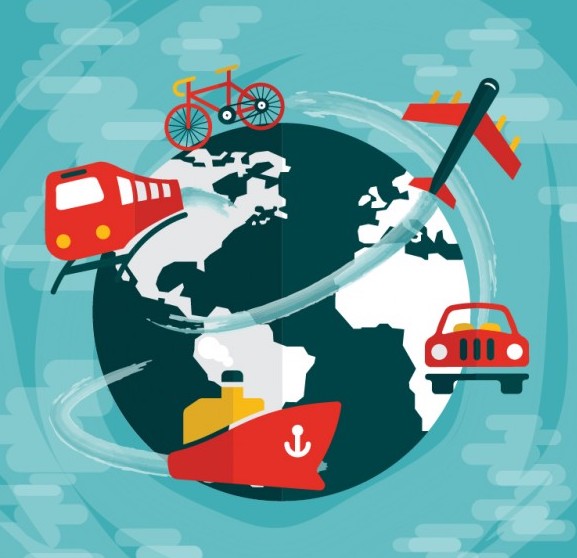 All I can say is…. PHEEEEWWWW! Let me catch my breath because I've been here, there and everywhere this month! You may say; "ok ok ok Daniela you ALWAYS travel what's the BIG WHOOP this month ?!?"
"Well yes, this is true, however, I have traveled on the average once a month, BUT, I never did a back to back to back to back… oufffffaaaaa….
After Easter was when I started my whirlwind destination adventures. First stop was on home turf. I went to the Fairmont Queen Elizabeth Hotel and partook in a conference for Meetings and Incentives (M&I), which was great. I am very proud of Tourism Montreal  for putting Montreal back on the map from a business perspective.
Got back home and BOOM the day after I left for Banff  / Lake Louise – it was super spectacular! OMG MY GOD heaven on earth for SURE. Yes yes of course we worked; did site visits, tastings, and took part on some very cool adventures. Although, both places where still in 'winter mode' and Lake Louise was frozen over it just took our breaths away. If it's not on your bucket list .. it's a MUST!!!
SPECIAL MENTION on the following properties;
♥ Fairmount Banff Springs  – what can I say … uber class act property with superb staff a true definition of hospitality
♥ Fairmount Chateau Lake Louise  – again one can only expect luxury with this superb property their staff and service define the word hospitality
I arrived back home on a Wednesday evening (had enough time to do the laundry) only to wake up and leave bright and early Thursday, Ottawa bound.  This time it was a 'home' made educational conference called:  THE EVENT. I say 'homemade' because it is a first time collaboration between Montreal, Toronto and Ottawa chapters. All I can say is KUDOS to the organizers It was fantastic – we accomplished so much a and I'm so excited for next year because it will be held here in Montreal. Left Ottawa on Saturday afternoon and headed home.
(are you getting tired just by reading this?? 
)
And the day after (Sunday) yes BOOM off to the airport heading for Great Britain (England). Once there they immediately took us to a SPECACULAR mid-evilish town called Stratford-upon-Avon, England  . We stayed there for a few days where we discovered what I now call "Shakespeare's land,". OMG WOW… what an experience! You know those medieval towns you see on TV? Well, it's exactly like that in real life. Only WOWZERS, and when they say that the english countryside is spectacular …. OMGosh it TRULY is !!! We were privileged to experience a Shakespearean play – we also visited Shakespeare's home and museum dedicated to him – went to the room where he spent time writing some of his masterpieces. WOWOWOWOW!!!
A few days later, as we were heading our way to the surrounding towns and we were given some wonderful tours of where they have the infamous English Gardens, Polo Matches and Horse Races… and it goes without say that we couldn't through the country side by not visiting and experiencing some mid-evil castles. GOOD LORD, they are now luxury hotels. OMG OMG I did not want to go back home!!!!  And to wrap it all up before we took the train to London we experienced typical English tea in a typical English garden off of the castle's grounds. 'please pass me the scone' (yes, I'm being cheeky)
Woke-up the morning after and off to take our speed train to SPECTACULAR London  . (love love the trains in Europe) Once we arrived we headed to our respective hotels where for the next three days, we talked business, went to the theatre where we saw the play MATILDA. We got wined and dined by some suppliers and we got to do the touristy thing; embarked on The Hope on Hop off Tour bus . And alas YES, I simply fell in love with London all over again. Ohhhhhh what a beautifully VIBRANT city it is. Although, I just cannot get over how many people are on the streets; at any time of the day, any day of the week, it's packed. It's unbelievable and yet not overwhelming at all….
After returning home the day after I had the privilege to appear on Global TV's Morning News's job segment with the one and only Laura Castella. Where we conversed on my work/profession and the industry… I was humbled by all the great responses I got from you all out there.
THANK YOU  – GRAZIE – MERCI.
I'm exhausted tired and worn out …  we are off to Florida for two glorious weeks …
And YES I'm turning everything off!   I'll see you when I get back!