It's June … Summer has begun!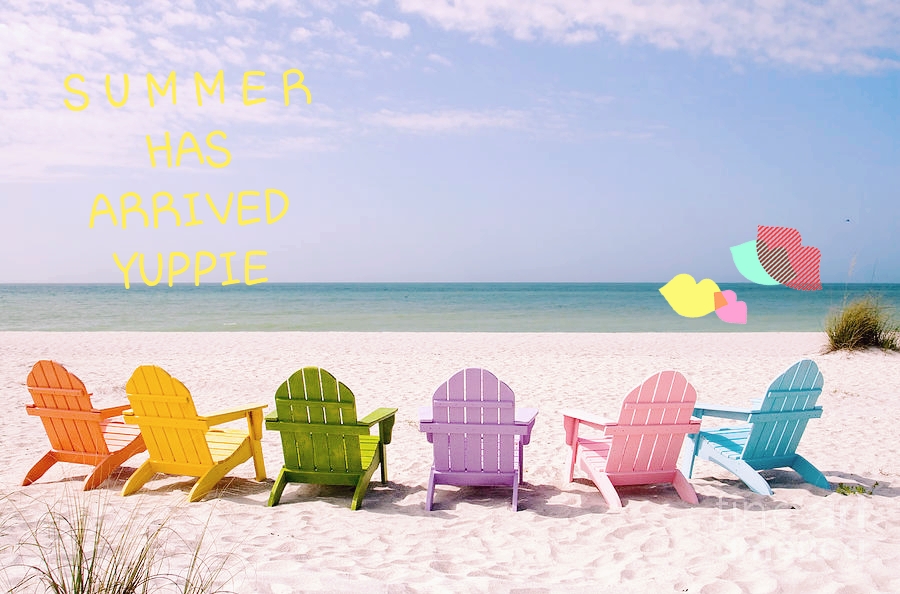 PHEW estas mucho CALIENTE or should I say it's STINKIN HOT ….
If you hadn't noticed, SUMMER IS HERE! I don't know about you but I'm freak-in melting!! NO I'm NOT complaining. The weather has been hot and wonderful! And so has June.
Started off by attending an educational conference in Indianapolis, Indiana which by-the-way is a very nice quaint city. Yes, it's small, but very nice. I had a GREAT time. you can read more about it in my Travel Trends weekly blog in a few weeks…
At times I am called upon to see a few newly 'revamped' properties – although I know these places well, it does happen that when they renovate or undergone an addition or two. I get re-invited to re-visit the "newness's". Allow me to share with you these newly refreshed venues;
Circuit ICAR  . WOW it was fantastic what they did with the place!!
(great to see their evolution in offering bigger better options) BRAVO!!!
Also attended a few Industry events:
I indeed worked this month by executing a few client events;
two-day client conference event at the William Grey Hotel  in Montreal
another two-day client conference event at the Complexe Capitale Hélicoptère in Quebec City
the other three client programs (workshop – congress – corporate BBQ) I cannot disclose due to NDA (non disclosure agreements)
As you can see, and contrary to what some folks are 'presuming' ….  I'm a busy busy planner… taking this moment to send out a THANK MERCI for my helpers and clients that are ROCK STARS!!!
Switching gears: when it comes to (my 1st SIDE HUSTLE) the classes at Lasalle College  , yes they are still ongoing. And lovin it!!!  I will admit that I've been quite busy teaching these future meeting planners by arranging for speakers, and site visits. (side note: this summer exceptionally I was offered to teach four nights straight(OUFFFAA)  .. let me tell you it's an adjustment… however, YES I still love it…
Switching gears (again):  (my 2nd SIDE HUSTLE) Yes I have a few 
. I was graciously invited to the official tent opening for Cavalia Odysseo  . All I can say is: WOW!! You can read more on it on my Suburban-News online Travel Trend Blog;
On a personal note the family FINALLY gathered for Father's Day, which is nice.  Indulge me for a moment; my niece Gabriella did a humanitarian trip (with her school) to Cuba. Go ahead and ask me how PROUD of her I am?? I'm an EXTREMELY OVERJOYED Auntie (simply wanted to give her a shout-out!!!)
Hopefully the madness will slowdown in July… (need to take some much-needed time for me)
Please keep coming back to read my next posts and stay cool and ENJOY the sunshine!