Happy 2021 everyone! I know it was a strange 2020, so here's hoping things only go up from here!
On January 1st I got a cake and smashed it to "smash out" 2020. I don't know if it worked (lol) and I'm not trying to be negative – I thought it was a fun way to welcome a New Year.
Luckily, this winter, my parents decided not to go to Florida… thank goodness! I think it's safer that they stay here closer to us. I'm hoping (so are they) will get their vaccine first.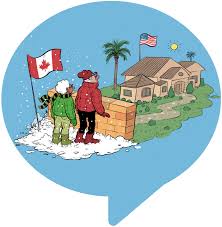 I started a new session at Lasalle College with the online school this month. However, the pandemic did and is hitting the school hard too. What I mean is that from March to Dec 2020 I was lucky enough to have 15hour week teaching schedule and as of January till Summer 2021 it was drastically reduced to 6hours a week…. OUCH indeed…. (I guess it could be worse). But on an brighter note I am getting involved with special projects the school has … for instance pedagogically speaking revamping classes and becoming a coach for the new Entrepreneurship program offered – fun fun fun…
Believe it or not, I've gotten a few referrals for weddings. But how do you plan a wedding when so many vendors are unsure about taking bookings?
I've been slowly restarting the online Zoom networking/industry meetings which includes making new industry vendor contacts from all over the planet again. Sometimes we got to do what we got to do to keep up with the industry. Needless to say, I still meet with my 'GIRLS' either every week or other week to keep our sanity in check.
On a personal note, I'm still walking every other day or so. (it's freakin BURRRRR cold)
And yes I'm still cooking my heart out, and probably gaining weight in the process unfortunately!
I did loose weight before COVID so hopefully I haven't gained it all back.
All in all, I'm looking forward to a better year. Wishing all my readers, friends and family the best for 2021.